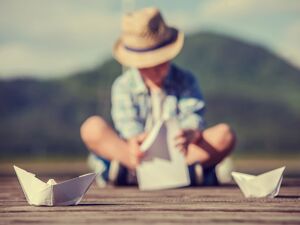 Almost all of our products meet the most recent requirements of the Blue Angel award scheme. Products and services that are awarded the Blue Angel label are more environmentally friendly than comparable conventional products and services.

By using Triumph-Adler original toner, we can ensure that the emission specifications of the MFP and printer are met, which were calculated in line with the requirements of the Blue Angel eco-label. 
This also ensures that proper disposal is carried out and that the toner cartridge can be assigned to the correct waste fractions.

The German Institute for Quality Assurance and Labelling (RAL) has been awarding the Blue Angel since 1978. The Federal Environment Ministry and the German Environment Agency are among those involved in the award procedure for the eco-label. We are delighted to be a member of this important (voluntary) eco-label and to make a contribution to protecting the environment and the climate.

Almost all of our systems have been awarded the Blue Angel label because of the numerous benefits for people and the environment. You can find out which TA Triumph-Adler products have been awarded the Blue Angel in accordance with the current award criteria RAL-UZ 219 at www.blauer-engel.de by entering the search term "TA Triumph-Adler" in the "Search" field or in the search category 'Company / T / TA Triumph-Adler'.