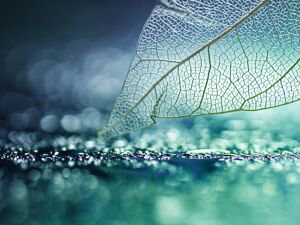 Office printers that can only print and copy are gradually going extinct. They are being replaced by multifunction printers, or MFPs, which perform functions such as sorting, sending and storing documents. The MFP is a digital facilitator, transforming paper documents into electronic documents as they are scanned..

Modern printing systems are interconnected, collect data and pass it on. The in-built TA Cockpit® electronic control centre ensures efficient monitoring. It knows what is happening where at all times - and where things are getting stuck. The data for this is provided by aQrate. The software also examines which MFP is being used by whom for which tasks, which devices are in need of repair or which are overloaded, and which are mostly sitting around unused. And what costs are incurred as a result.
The path to the ideal printer fleet
Monitoring the printer fleet often brings a sobering realisation: that the equipment pool is not ideally suited to the company's current needs. This situation can easily be changed with a free MDS analysis from TA Triumph-Adler. This analysis - MDS stands for managed document services - examines the existing equipment pool. This is used to derive recommendations for an optimised printer fleet or for moving into digitised workflows. After all, as we all know, digitisation starts at your multifunction printer.
You might also be interested in: