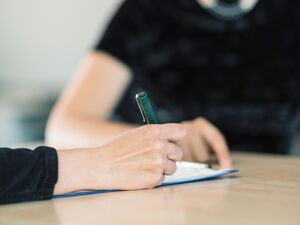 TA Triumph-Adler can be your reliable partner on the path to your new digital office. Whether it's setting up digital workstations and workflows, networking the printer fleet with the highest security standards or setting up and supporting 'as a service' solutions, we are happy to take these tasks out of your hands. Impressive solutions require equally impressive service - and TA Triumph-Adler delivers.

Our professional services (see below) offer quality that is unrivalled in the market. We rely on in-house expert know-how and provide the most extensive service network in the industry with 500 service employees working at 27 locations across Germany. Being close to our customers pays off twice over, because the better we know their processes and structures, the more profitably we can act on their behalf.

Our service packages go beyond setting up and maintaining software solutions. External project management and financing services are also among the services we offer. However, if you are looking for our customer service, you will find it here.