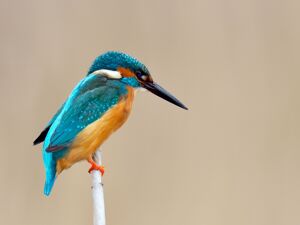 Above and beyond: the government has imposed strict limits on emissions to protect consumers. These are monitored by an accredited institute using special measurement methods in accordance with the requirements of the Blue Angel label. Our products register readings that fall significantly below these specified (voluntary) limit values, sometimes by a large degree. This applies to ozone, dust and styrene emissions. The test results are documented in our environmental data sheets for each machine.
Excellent working environment
In addition to the low emission levels, the low level of noise produced by our machines also contributes to a pleasant working environment. Many systems, such as copiers, printers or fax machines, are located in the immediate vicinity of the user. Our systems come with a "stand-by" or "sleep" mode as standard. This virtually eliminates noise emissions in standby or idle mode. The noise level during use, like the other emission values, is below the specified limit. This ensures a productive working environment.
Deploying the vehicle fleet: the environment has priority
Responsible fuel consumption is a matter of priority for our company fleet of vehicles. Our car policy therefore adheres to the high standards of our environmental and energy policy. When purchasing a vehicle, for example, we ensure that the engine limits are clearly defined, that fuel consumption is kept to a minimum and that the latest technology is used. In addition, our technicians are deployed along optimised routes to conserve resources thanks to an automated logistics system. And best of all, our remote services remove the need for some journeys all together.