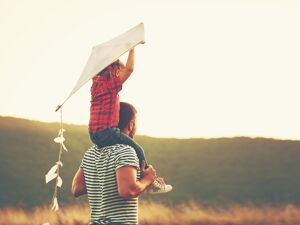 he energy consumption of electrical appliances is a major factor in determining their environmental efficiency. In recent years, significant progress has been made in minimising the energy consumption of printing, fax and copying systems. This reduction is essential if we are to conserve our natural resources.

Almost every one of our products meets the requirements of the "Energy Star" label. This means that a system's energy consumption in idle mode meets all the requirements specified by the energy-saving programme. Of course, users can also save even more energy by using the installed timers or by switching off the printers after work or at the weekend.

The US Environmental Protection Agency launched the "Energy Star" energy-saving programme in 1992. This programme was also officially introduced in the European Union eleven years later. Revised and stricter requirements have been in force since 2014 (Energy Star 2.0).
Consumption management: using our heads when using paper
All our products launched since the beginning of 2017 meet the requirements of the Ecodesign Directive 2009/125/EC or the Energy-Related Products Act (EVPG). The aim of this directive is to conserve energy and resources. The last stage for the time being came into force in 2019.